I fell in love with Tom Ross's Story of
Eggbert the Slightly Cracked Egg
many years ago. Fortunately, the paperback is still available too.
For some reason I am drawn to picture books about individuality.
Anyway, you all don't need to know that, I just wanted to introduce a Felt version of this story that I tell in both storytime and laptime. And, of course, I always display copies of the book for patrons to check out at the end. Furthermore, if you fall in love with the story like I did you might not be able to resist picking up that paperback for your own home library!
Eggbert the Slightly Cracked Egg
by Tom Ross
Eggbert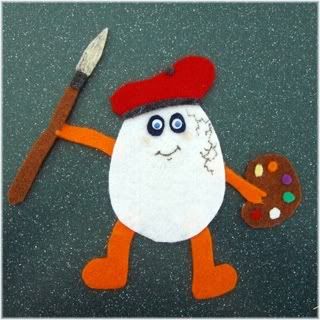 ...and it is discovered...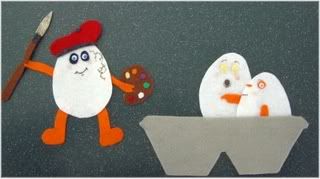 ...and Eggbert is told he must leave...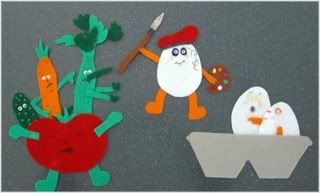 Wow, he can stay here...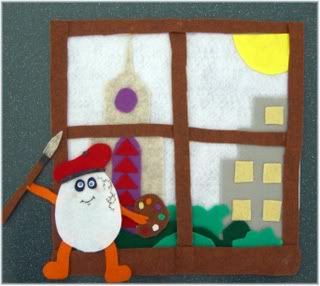 Aha! An idea, no one needs to know...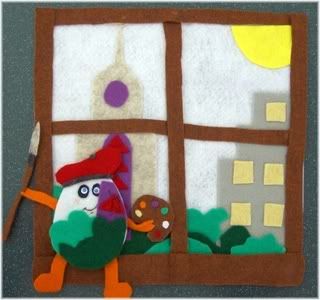 Better than butter and lettuce!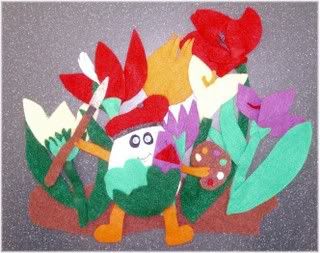 Tada!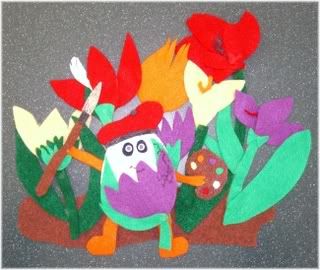 Oh, but it is discovered that you cannot get nectar from an egg...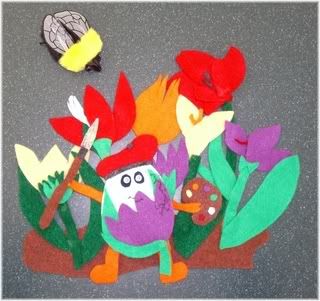 The most beautiful thing he has ever seen!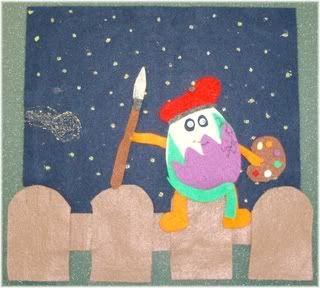 And WALLA!
(this one always gets a good giggle)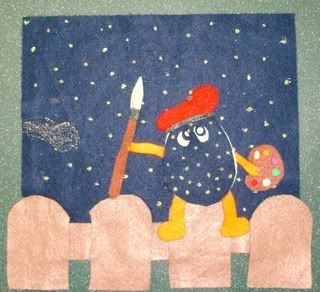 After the rain, the clouds parted...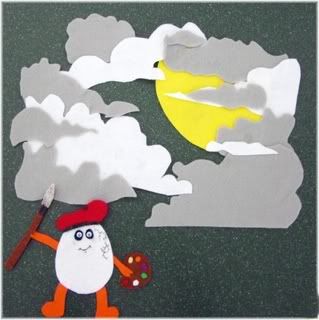 And Eggbert realizes...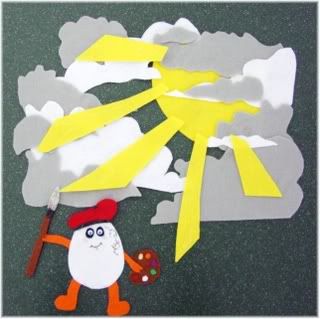 that cracks just let the sun shine through.