I Know an Old Lady Who Swallowed a Pie
by Alison Jackson
OPL book link
I have this
Little Old Lady Who Swallowed a Fly
stuffed doll that I got from
Mimi's Motifs.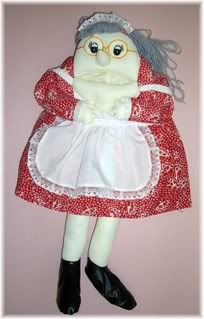 When I bring her out from 'knocking on the door' she is carrying the pie, which, before you know it, she has swallowed whole!!
...and she eats all these felt foods as I tell the story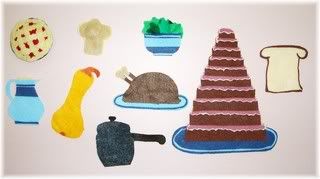 p.s. if you ever happen to be in the Orem Public Library, come to the children's desk, ask for me and you can see all my 'toys' irl! Warning, you might get more than you expected ;) I can get a bit enthusiastic when I talk about story and laptime!